Insurance Cover for your Favourite Golf Clubs
Many people get insurance cover for their homes but neglect to adequately cover their possessions. As golfers know, top-of-the-line and even off-brand clubs can be costly. And that's just the basics; throw in the bag, cart, towels, head covers, gloves and shoes, and you've probably paid a hefty fee before club memberships and the rest.
Protect your golfing equipment with
contents insurance for tenants
and homeowners which provides cover for your belongings in the event that they're stolen or damaged by extreme weather or fire. This extends to items like laptops, televisions, mobile phones, musical instruments and other sporting kit such as personal gym equipment.
It's particularly advisable to have insurance during golfing holidays abroad as clubs can be lost or damaged in transit, and this can result in costly replacements or repairs. Contents insurance is particularly useful for people who rent their homes because buildings insurance doesn't always cover sports equipment. Golfers can also extend their policies to cover their clubs when they take them out of their homes. This extra cover might well be worth the additional premium in the event that the equipment is lost, damaged or stolen.
Replacement cover can be secured depending on the age and value of the clubs, and golfers can request insurance in different countries so that they're protected while on holiday. For those who don't play abroad, basic contents insurance with
golf clubs
included is a small price to pay for peace of mind.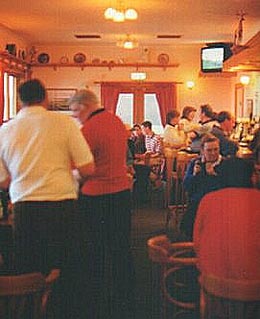 News:
28/06/07: The promised changes are on their way. Have a look at the new members section for more news!